Login
Log in if you have an account
Dont have an account? Register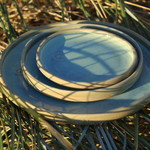 A unique collection of handmade ceramic plates for your dish with style
Artisann sells various styles from clay to porcelain plates. In different sizes and colors and yet always different and unique. Our crockery is baked in the glaze oven at 1250 °, which makes the plate dishwasher safe and high quality.
With handmade ceramic plates from artisann you give every table a personal dimension. The plates are perfect for both classic, everyday dishes and for more refined creations. They ensure that your dishes stand out even more.
The ceramic and porcelain plates from artisann are handmade. Each plate is different and has its imperfection, which makes it so unique and personal. The art is to combine different ceramic plates into one. We make the sizes ideal as now on a breakfast plate, cake plate, pasta plate, soup plate, dinner plate or a complete set of dishes. In the online shop you will find a nice selection of different collections of Belgian ceramists. We can also always work to order with custom sizes and colors.
Stylish service is very important for experience and hospitality. Very nice to make your table personal with the artisann service.
This service is highly baked in the glaze oven of superior quality. Dishwasher safe.
All our plates also carry the HIB-label which means "Handmade in Belgium" and we are proud of that.